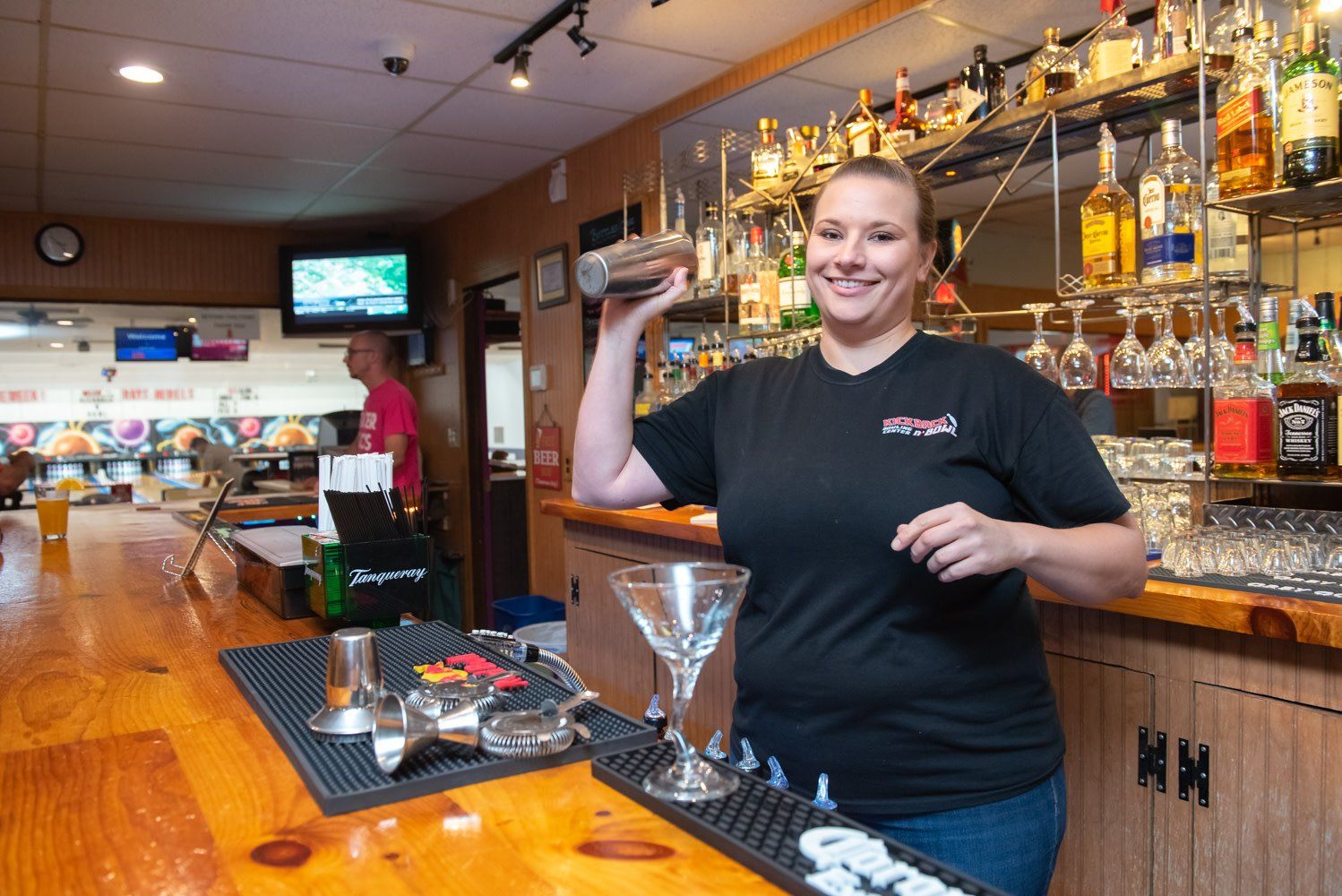 About Us
At Kickback n Bowl, we're all about showing friends and families in our community a good time. Whether you're a casual bowler or gunning for a league championship, you'll feel right at home at our easygoing bowling alley. It's the perfect place to celebrate a birthday or special event, complete with a full bar serving up cold draft beer and cocktails. We offer the only pool tables and dart boards in town, with regular leagues and open play available. But no matter what brings you here, we're dedicated to making your visit a memorable one.
Stay in the Know
Sign up for our email list for updates, promotions, and more.
Hours
Monday: Closed
Tuesday – Thursday: 3:00 PM – 10:00 PM
Friday: 3:00 PM – 11:00 PM
Saturday: 12:00 PM – 11:00 PM
Sunday: 12:00 PM – 5:00 PM
Special Hours
Sunday, March 8: 1 – 5 PM
We are hosting a Special Olympics Bowling Event and will open for normal business from 1 – 5 PM.
Bowling Hours
Open Bowling Hours
Tuesday – Thursday: 3:00 PM – 5:00 PM
Friday: 3:00 PM – 5:00 PM, 9:30 PM – Close
Saturday: 12:00 PM – 11:00 PM
Sunday: 12:00 PM – 5:00 PM
League Bowling Hours
Tuesday – Friday: 5:00 PM – 9:30 PM